Cyprus Architects Association announces the 4th Online Seminar – Webinar, which will take place on Wednesday, July 15 at 18:00 with the title:
Buildings' Fire Safety – Design and Institutional Framework
Speaker: Dr Spyros Spyrou, Fire Engineer
Dr. Spyros Spyrou is the Director/Principal Consultant of IntFire (Cyprus) Ltd. For a number of years he has been recognized as a leading professional fire engineer. His expertise includes the behaviour of steel structures at elevated temperatures, including overall behaviour of steel frames at elevated temperatures taking into account the axial forces due to thermal expansion at elevated temperatures and local buckling effect of steel joint components at elevated temperatures. Spyros is also able to advise on the application of Fire Safety Engineering design to new buildings, high level risk assessments aimed at providing protection of the business activity and fire behaviour of construction materials. He is currently advising the Technical Chamber on the new Cypriot Fire Safety Legislation for new buildings. He has a number of Journal publications and presentations to International conferences and seminars. He was a nominee for an award from the International Association of Fire Safety Science (IAFSS) for the best PhD thesis on Structural Fire Engineering, for the years 2001-2003.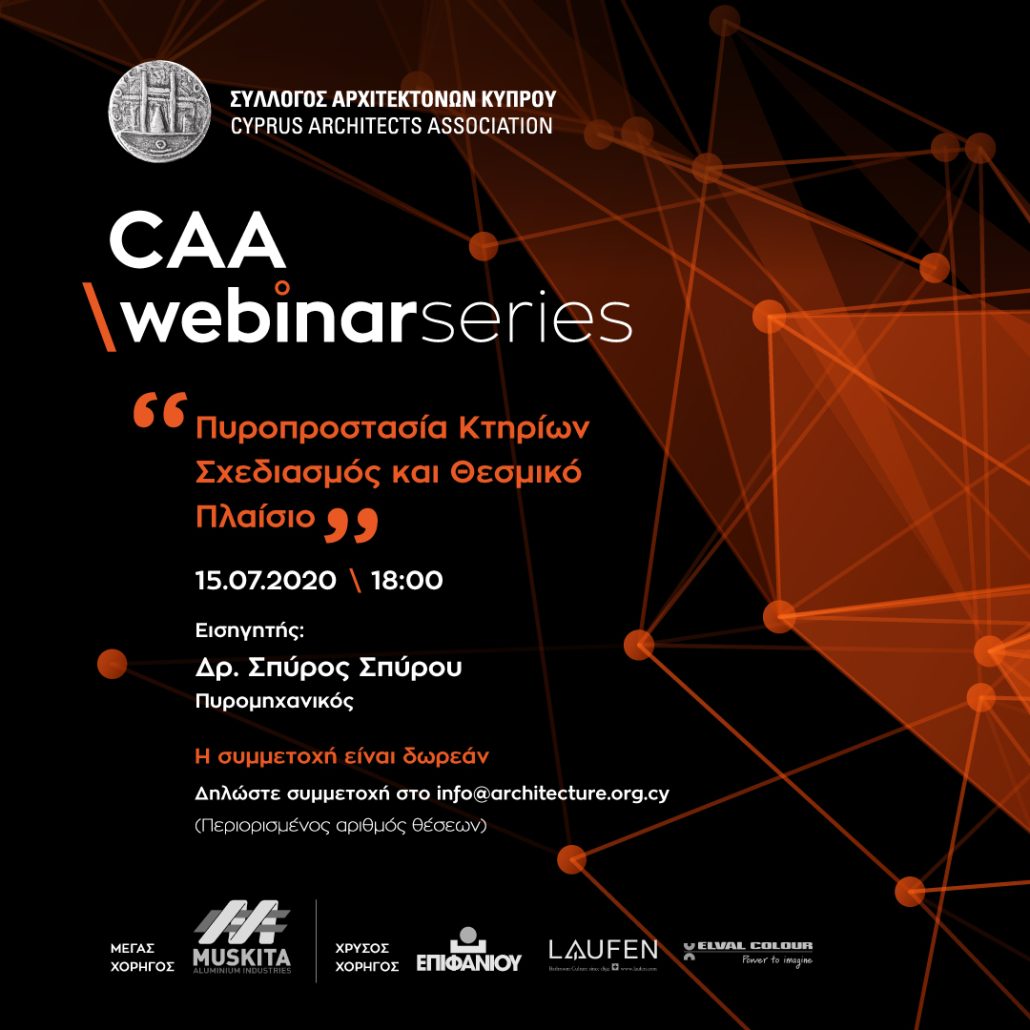 Registration:
The registration process and other procedures will be done via the email address [email protected]
Participants are asked to email with their name and contact phone number.
Deadline for registration until Tuesday, July 14 at 17:00.