Simpraxis Architects
Marios Christodoulides, Christos Christodoulou
House 1607, located in the suburbs of Nicosia in a relatively large plot is situated on the corner of a busy street and a short dead-end, the latter being the preferable access into the property.
The simple but poised formal language of the House is suggestive of how one should approach the residence; Enter from the street level and descent between the two main volumes of the building down to the yard and then into the house.
Programmatic definitions and movements are interdependent with the formal language and geometric elements employed. Form is both a derivative and an expression of these programmatic relationships. Consequently, navigating through the building becomes more intuitive.
Entering the house, you first cross the front gate and then descent through a series of steps that mimic the natural slope of the plot. These steps lead you down to the main level of the house and into the yard. Two volumes, flanking the stairs North and South, accommodate the kitchen and living areas. These frame the covered veranda between them and are connected through the house under the entryway from the level above.
A stair from the Kitchen area leads to the upper floor and the bedrooms and office area that overlook the common areas on the lower level. The corridor on the upper floor maintains a visual connection with the outdoors and allows for the morning sun from the East. The elevated upper floor creates a covered veranda and shades the interior common areas from the Western sun. The slanted glazing on either side of these spaces allows for the Southern sun to warm up these spaces during the winter months. The bedrooms are facing west with external shades on all the windows that protect from the strong summer sun but allow for cross ventilation.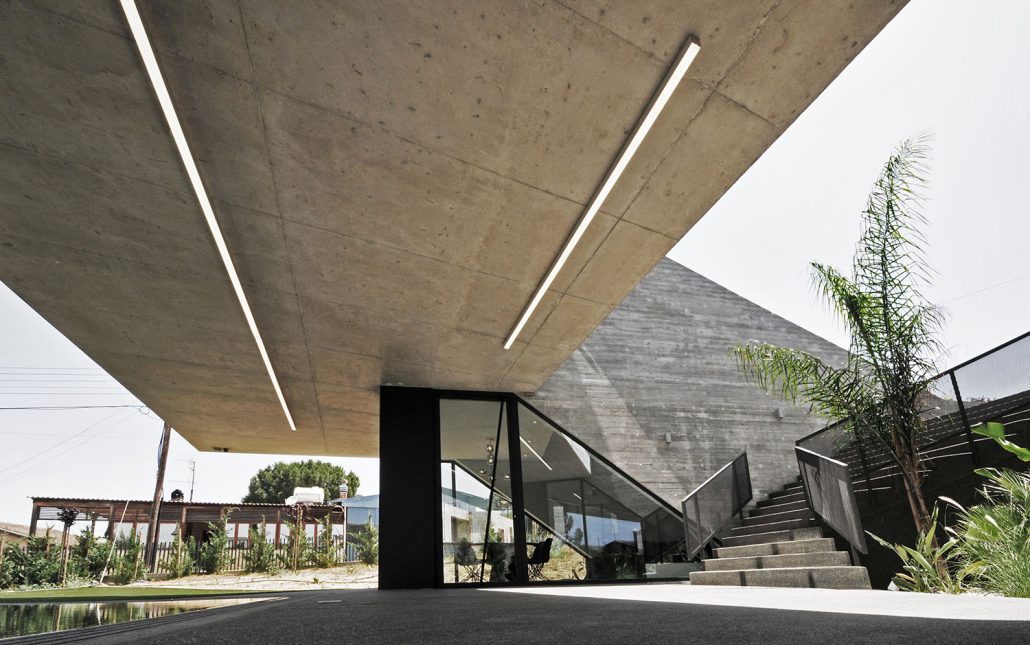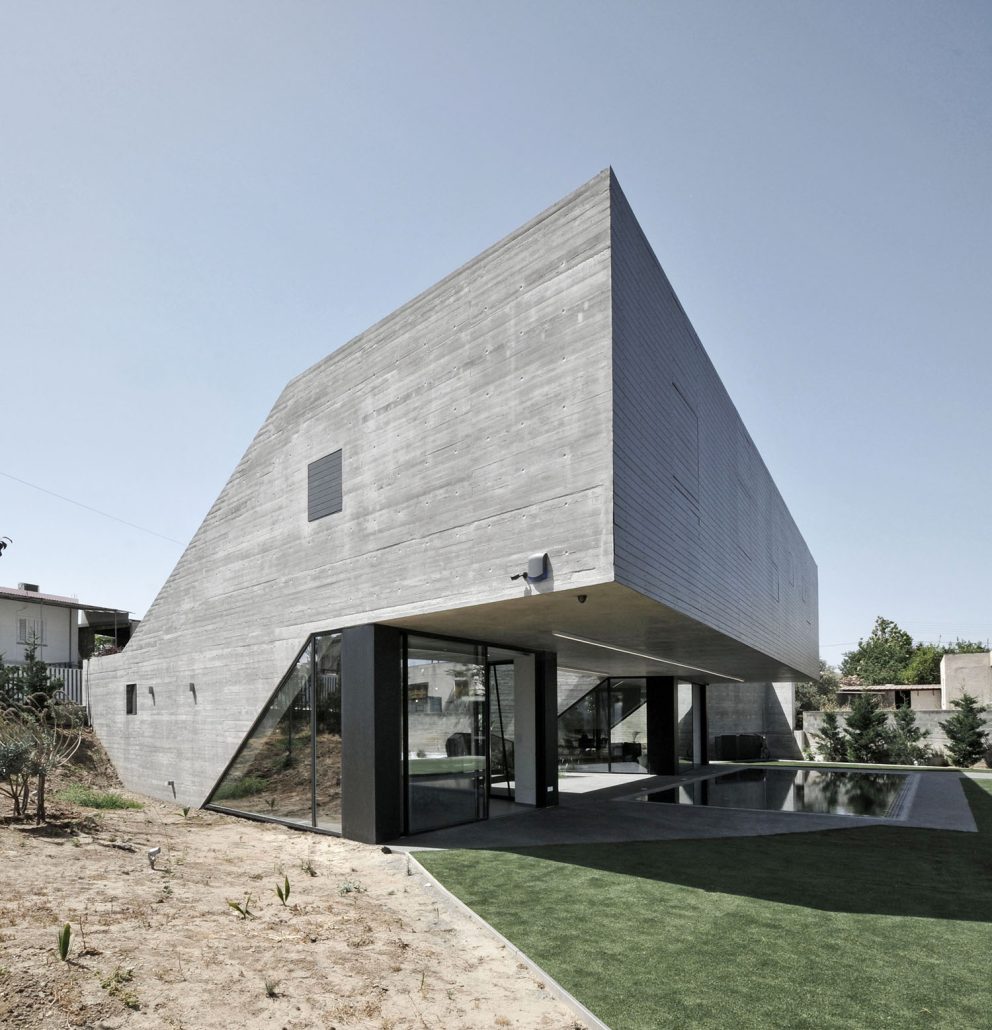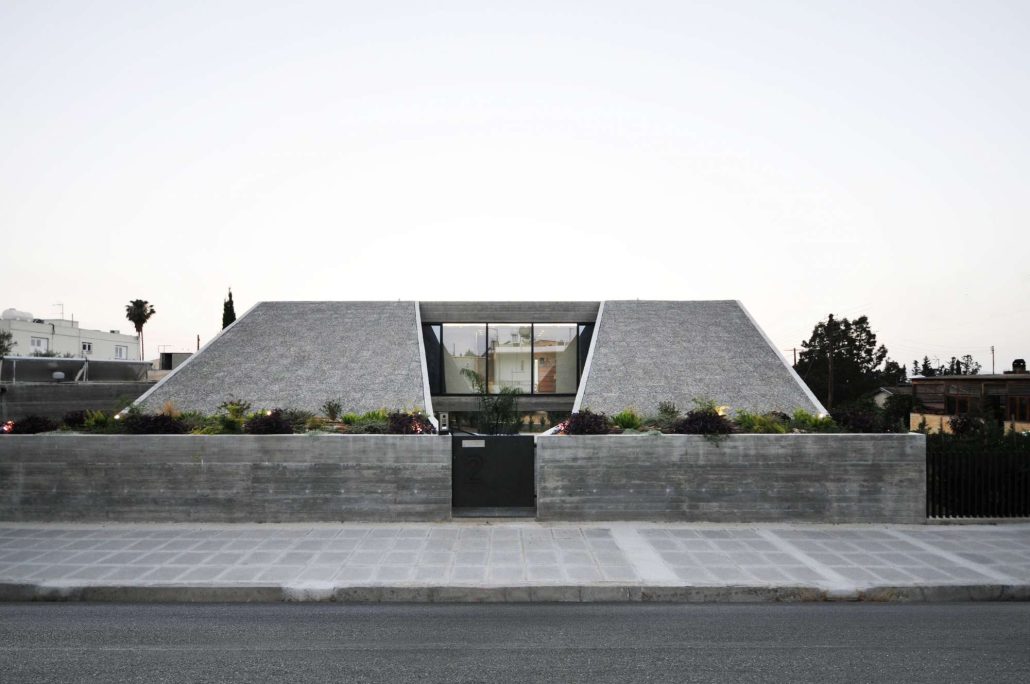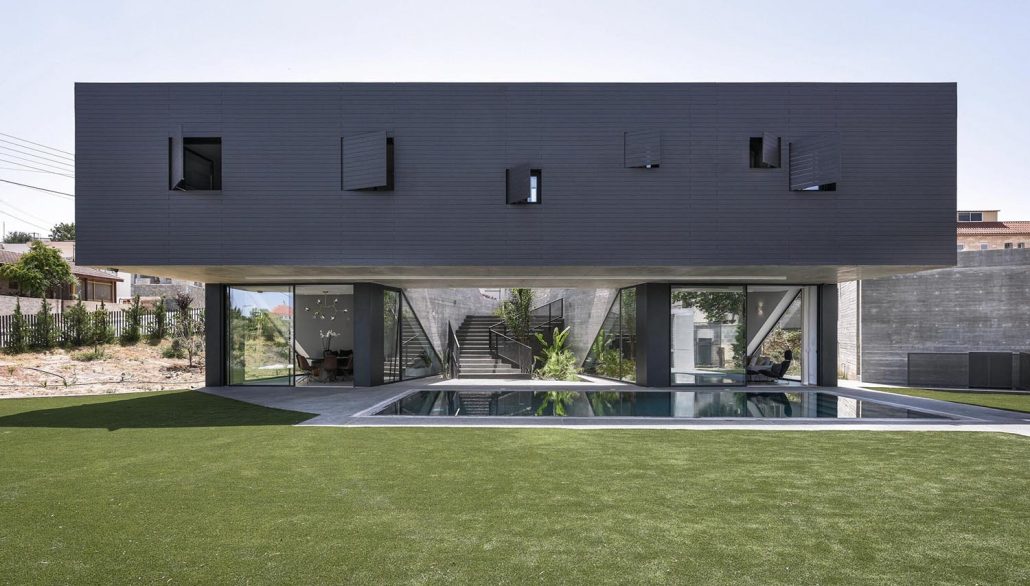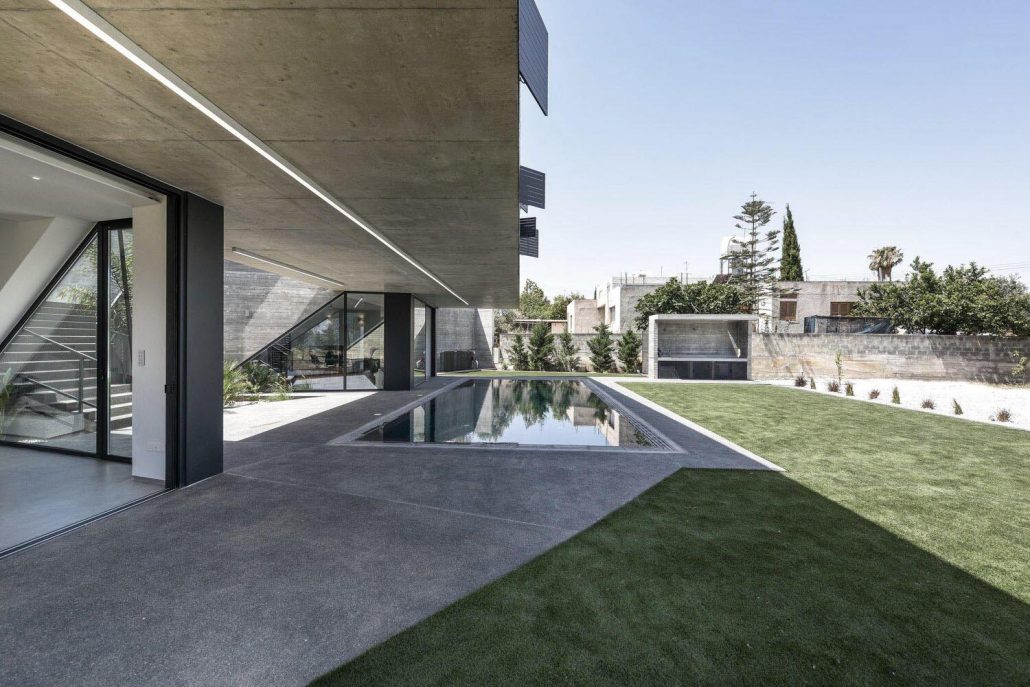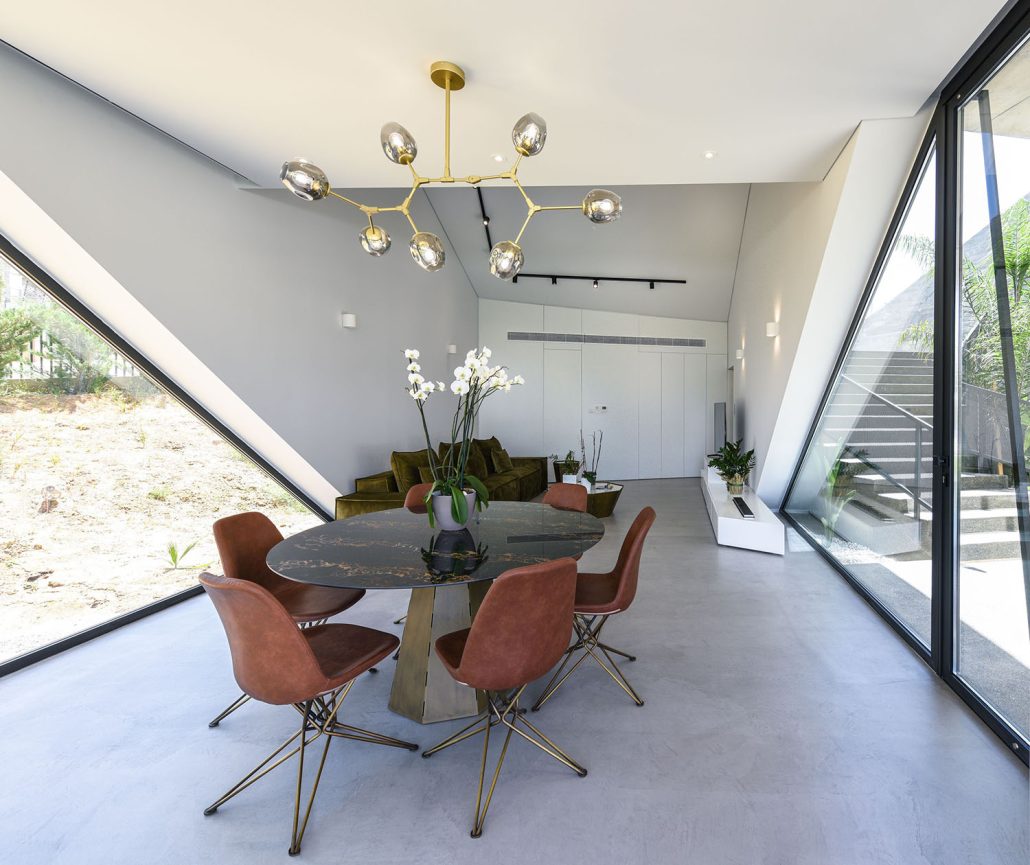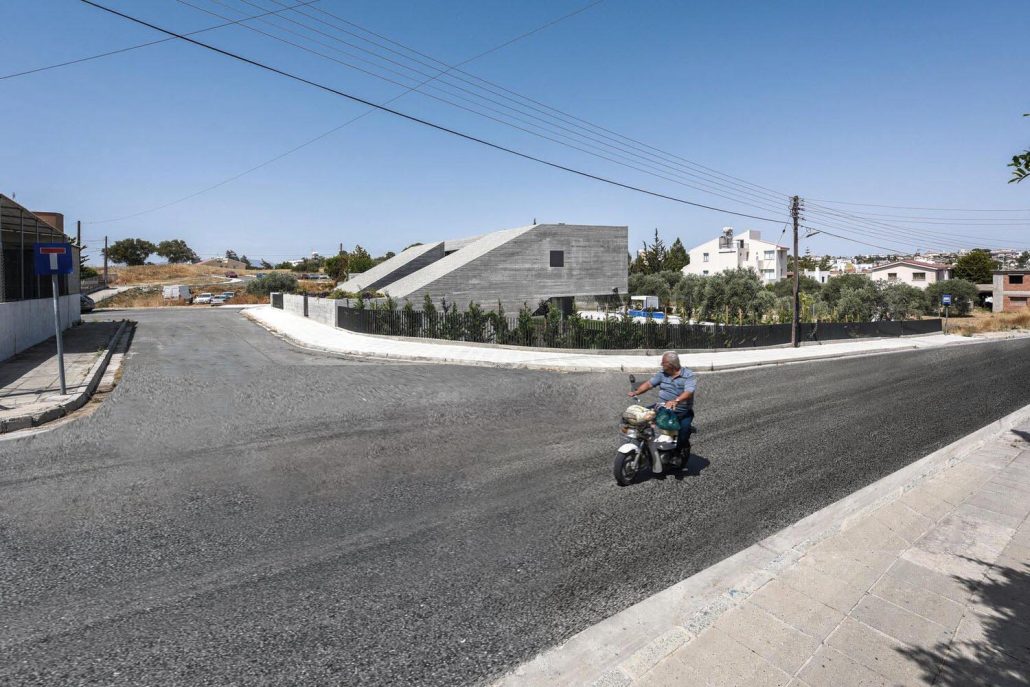 Cyprus ● EUMiesAwards2021